Send email to us
fr@frdryer.com
24-Hour Hour Hotline
13806119701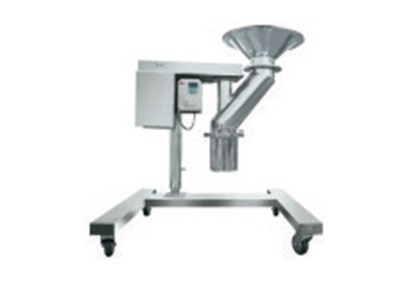 KZL Series High Speed Grinding Granulator
Brief introduction:
Detailed description
Descriptions:


● There is less heat and dust in work.
● The fixed screen is made from stainless steel and it can not damage easy.
● The gap between crush knives and screen can be adjusted.
● It can treat adhesive, glue, hot and wet raw materials.

Applications:
● This machine is suitable for crushing and processing granule of Chinese traditional medicne. Western medicine, foodstuff, chemicals, pigments, feedstuff and so on.
● The specifications and shapes of granule made by all kinds of granulating process and different granulator are different. Thegranul with basicsimilarshape and specification can be got when the granulated granule is cut by knives with high speed in this machine.
● All parts in this machine are made of stainless steel. Its assembling and disassembling and cleaning are very convenient.
Technical parameters:
| | | | |
| --- | --- | --- | --- |
| Model | 100 | 180 | 300 |
| stator diametre(mm) | 100 | 180 | 300 |
| stator length(mm) | 96 | 178 | 305 |
| productivity(kw) | 20-150 | 100-1500 | 500-2500 |
| power(kw) | 0.75 | 1.5 | 5.5 |
| speed(rpm) | 180-1400 | 175-1400 | 200-1400 |
Prev:YK Series Swaying Granulator
Next:No Next