Send email to us
fr@frdryer.com
24-Hour Hour Hotline
13806119701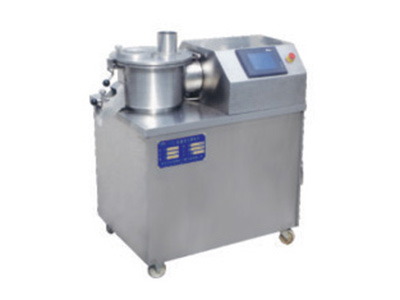 GSL Series High-Speed Mixing Granulator
Brief introduction:
GSL high speed mixer granulator is a high efficiency equipment that can mix different powder materials and granulate granule in one procedure. It is wide used for pharmaceutical industry, foodstuff industry and chemical industry, etc. Features:
Detailed description
Descriptions: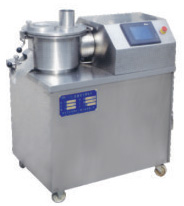 GSL high speed mixer granulator is a high efficiency equipment that can mix different powder materials and granulate granule in one procedure. It is wide used for pharmaceutical industry, foodstuff industry and chemical industry, etc. Features:
● The machine adopts horizontal barre (cone) structure. Its structure is reasonable.
● The inner surface of equipment has no dead corner. It works at sealed state and conforms to the requirements of GMP.
● Short granulating time, high efficiency and energy saving.
● The character of granule is uniform and the fluidization of granule is good. It provides ideal granule material to tablet pressing procedure.
● Compared with traditional process, it can reduce 25% of binder and shorten drying time too.
● Each batch needs 2 minutes to dry mixing and 1~4minutes to granulating. Compared with traditional process, its efficiency can raise 4~5 times.
● Whole operation has strict safe protective measures.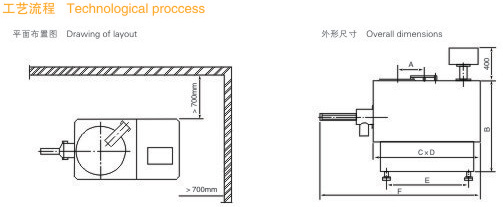 Model A B C×D E F

10

270

750

1000×650

745

1350

50

320

950

1250×800

970

1650

150

420

1000

1350×800

1050

1750

200

500

1100

1650×940

1450

2050

250

500

1160

1650×940

1400

2260

300

550

1200

1700×1000

1400

2310

400

670

1300

1860×1100

1550

2410

600

750

1500

2000×1230

1750

2610
| | | | | | | | | |
| --- | --- | --- | --- | --- | --- | --- | --- | --- |
| Name/Model | 10 | 50 | 150 | 200 | 250 | 300 | 400 | 600 |
| Volume L | 10 | 50 | 150 | 200 | 250 | 300 | 400 | 600 |
| Yield kg/batch | 3 | 15 | 50 | 80 | 100 | 130 | 200 | 280 |
| Mixing speed r.p.m | 300/600 | 200/400 | 180/270 | 180/270 | 180/270 | 140/220 | 106/155 | 80/120 |
| Mixing power kw | 1.5/2.2 | 4/5.5 | 6.5/8 | 9/11 | 9/11 | 13/16 | 18.5/22 | 22/30 |
| Cutting speed r.p.m | 1500/3000 | 1500/3000 | 1500/3000 | 1500/3000 | 1500/3000 | 1500/3000 | 1500/3000 | 1500/3000 |
| Cutting powerkw | 0.85/1.1 | 1.3/1.8 | 2.4/3 | 4.5/5.5 | 4.5/5.5 | 4.5/5.5 | 6.5/8 | 9/11 |
| Compressed air consumption m3/min | 0.6 | 0.6 | 0.9 | 0.9 | 0.9 | 1.1 | 1.5 | 1.8 |
Prev:PGL-B machine is suitable for Chinese traditional medicine Granulator